Following up the, "2006 friendship jubilee seminar," this seminar is to be an every other year event with the start in Dortmund, March 9-10, 2013. The next to come will be in Gothenburg March 2014.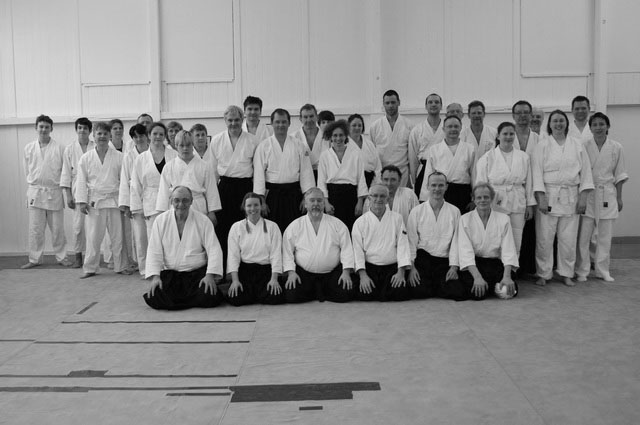 The three sensei's, Hampus Hultman 5 dan, Leif Palaschinski 5 dan and Laila Fladberg 4 dan were sharing seven classes of Aikido in the Balou, Dojo of Takemusu Aikido Dortmund, arranged by Dortmund and Altona.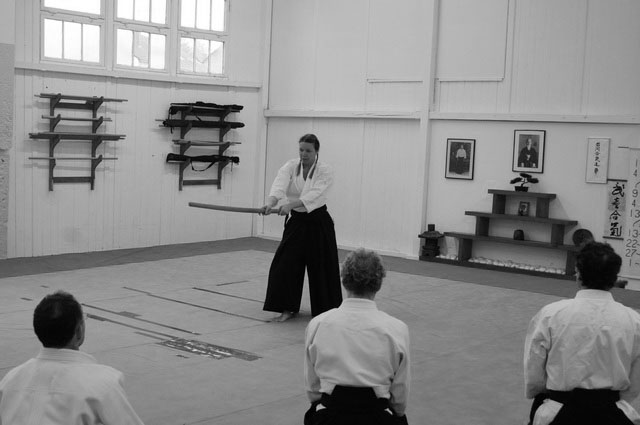 Laila sensei instructing the basics of ken and even, "How to push a car."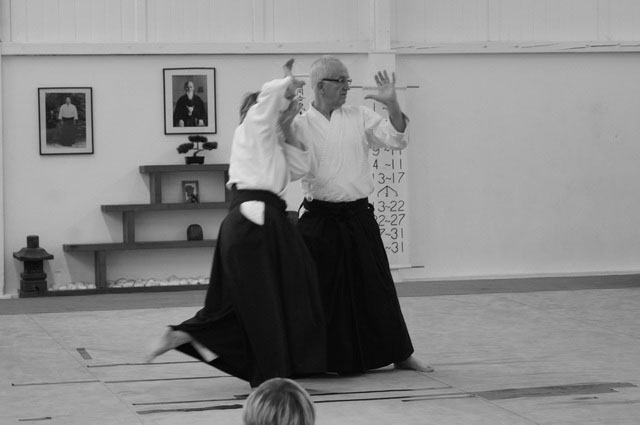 Leif sensei continued with the movement of the hip and katadori shomenuchi.
And here is Hampus sensei instructing Jo dori at the third class.
Laila sensei again, fourth class, instructing Nikyo.
Leif sensei's morning class with Jo suburi and 1st kumi Jo.
Hampus sensei's class concentrating on ushiro ryotedori
Final class shared by all three sensei, one by one teaching, "Whatever comes up."