In high summer weather almost sixty aikidokas from different clubs in Germany and Sweden were practicing bukiwaza outside in the sun.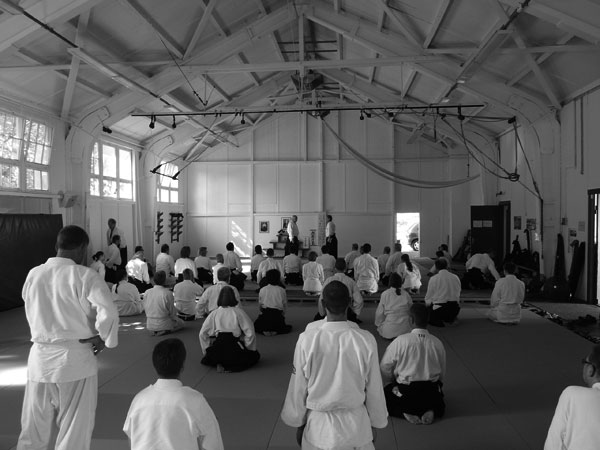 For taijutsu, inside in the dojo, which is a beautiful old building (originally built 1922 for gymnastics and now protected to be preserved for the future). Some of the topics were Kaeshiwaza, Tanto and the relationship between Jo, Bokken and Taijutsu. On Saturday a nice party was held inside the Balou where there was a lot of talk about Aikido.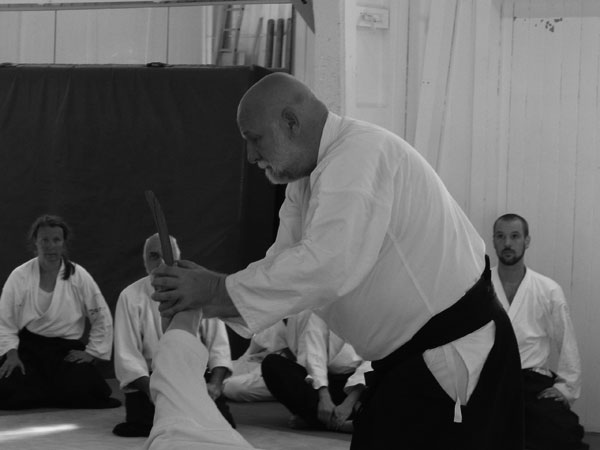 Finishing on Sunday with a "small" present for Ulf Sensei, everybody gave him a big applause.
Leif Palaschinski 4 dan