In May 2013 Dan Borg 5 dan, one of the instructors at the Gothenburg Aikido Club, conducted a seminar in Griesheim. He was invited by Dagmar Lackinger 3 dan and Christian Holst 4 dan for a smaller arrangement in their dojo.
Dagmar Lackinger and Christian Holst are two recurrent students at shihan Ulf Evenås seminars. Trough the years, they have become well known faces and good friends with the members of the Gothenburg Aikido Club. With great dedication and enthusiasm they run two dojos together: one in Griesheim, founded in 1998 and one in Mühltal, quite recently founded in 2011.
*
Beside the studens from their own dojos, participants representing Kronberg and Ruesselsheim attended at the seminar. The total amount of participants was about 20 people – with some occasional and spontaneous visits from Dagmars and Christians two daughters.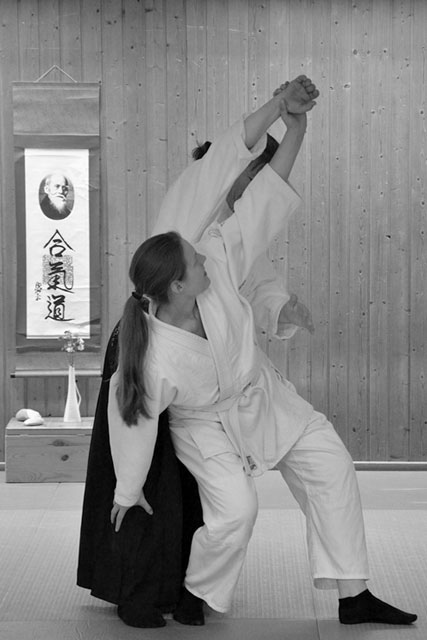 Small seminars like this have a great advantage. There is time for the instructor to give personal help and advise to each student. The psychological distance between teacher and student decreases which is an ideal situation for both teaching and learning. As it seems, the students were pleased so there might be a chance that there will be another seminar in the future. And as you all know – two times is a tradition.